Real-Time requirements
Discover more about
hypervisors and
designing multi-core,
mixed-criticality systems for the automotive sector
Across many sectors, the increasing demands of automation have sparked an increase in the use of complex embedded systems.
One of the main ways of achieving better performance is through multi-core architectures, however, these are very challenging to develop software for. In addition, the main mandatory standards for safety-critical applications invariably demand the use of proven real-time operating systems which can create difficulties.
Our latest white paper deals with the challenges of complying with stringent development standards while making use of the available computing power in multi-core, high-performance hardware.
In this free white paper, you can learn about: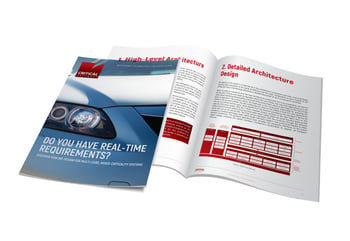 Some of the key obstacles in designing multi-core, mixed criticality systems
The practical separation of critical and non-critical functions into different execution paths
How hypervisor technology can be used to improve performance and reliability
A practical architecture of a multi-criticality RTOS designed by CRITICAL Software
How this architecture can be implemented in real-life applications
Share this page: