LEARN HOW NEW TECHNOLOGIES ARE TURNING THE TIDE IN THE FIGHT AGAINST SMUGGLING
Smuggling is a dangerous criminal activity that severely impacts national security, violates human rights, damages the environment and costs governments millions of pounds each year.
Learn about how new, powerful maritime information systems are helping coast guards, navies and other organisations to reduce the impact of smuggling. Comprehensive and flexible, the award-winning Oversee system supports coastal authorities by providing an integrated software solution, helping to maximise their capability to detect and deal with illegal activities, while reducing the costs of maintaining a permanent monitoring function.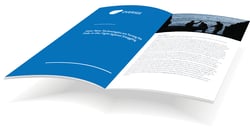 In this free white paper you will discover:
The challenges smuggling poses for authorities
Why technology is a vital mechanism in the fight against smuggling

An overview of Oversee, the maritime information system




Key elements
How it helps combat smuggling
Cost-savings and other benefits the system delivers
Oversee is a state-of-the-art maritime information system that provides improved situation awareness capabilities to assist with comprehensive smuggling monitoring activities. To find out more fill in the form opposite.
---
Share this page